Peter's Homestay: After 3 Months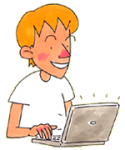 Peter continues to write to his friend back home.
His host mother frequently tells her neighbors about the homestay.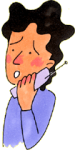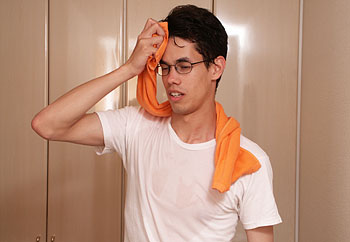 Classes started this week. The heat is bad, really humid and no air conditioning. So here's my routine. I get up early and go running. Then I jump in the shower, and head for school. I get back around 4:00, and it feels like a sauna. I grab a shower to revive, and then start my Japanese homework. By bedtime it feels like a sauna again, so it's back to the shower, and then sleep.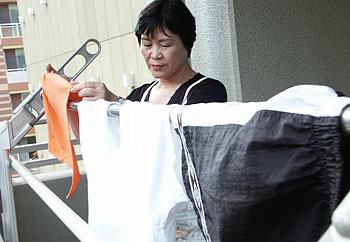 Peter's taking showers 3 or 4 times a day, and our water bill is going to be terrible. Plus I have to clean the bathroom after him. And I have to wash 3 times as many clothes as for my own sons! It's beginning to get on our nerves, because we expected him to take baths like we do, in the evening.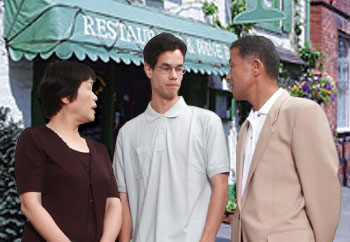 We take Peter out to dinner frequently, although we don't go out ordinarily. It's expensive, but he seems to enjoy it, and it gives us a chance to show him various places around town.
We take Peter out to dinner frequently, although we don't go out ordinarily. It's expensive, but he seems to enjoy it, and it gives us a chance to show him various places around town.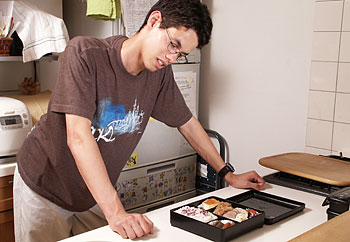 I'm amazed that my host mother makes a lunch for me before I go to class in the morning. She does this for the rest of the family too. I feel a bit uncomfortable and don't know how to let her know I can manage lunch on my own. I'm sure she's got lots to do besides making my lunch.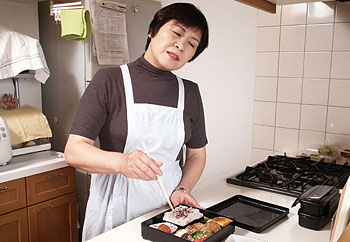 I don't really feel like my efforts are well appreciated. It gets harder and harder to make special dishes each night for Peter. He reacts as if the meals are nothing special, and he seems to take things for granted.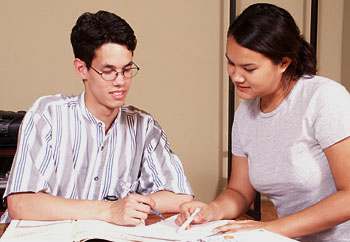 Japanese is really getting hard. There's a girl in the advanced class in my program who lives close by. I asked her if she could explain some of the stuff I don't understand, so she stopped by & helped me. She's done that a couple of times, and now I'm really improving.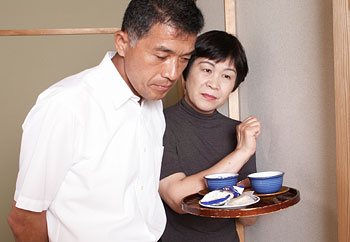 Peter has brought a friend home several times. But he hasn't introduced her to us, and they both go right to his room and stay there. We don't like him to have a girl in his room. She should have better manners if her ancestors are Japanese.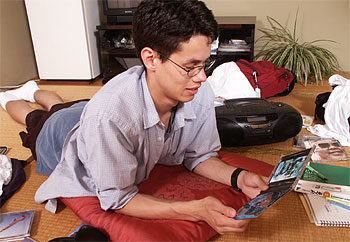 Today at school, the program asistant told me the Sasakis had called earlier, and asked her to tell me to play my music softer, and only until 10:00 p.m. It's evidently bothering people in the neighborhood. Of course I'll turn it down. But I wonder why they called the program assistant? I never had a clue there was a problem. I wonder if there's anything else I'm doing that they don't like? I don't know how to find out about it, though . . .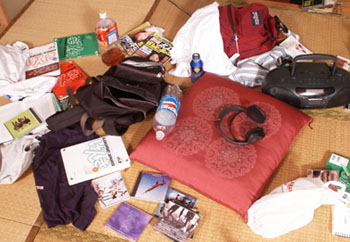 Peter's music has been bothering the family since he came. He blasts it loud, and sometimes quite late at night. I'm embarassed about our house being a nuisance to the entire neighborhood. It's also getting to be a problem that Peter isn't helping us out much at home, and it's a lot of extra work doing his laundry and cooking all the time. He isn't helping our boys with their English either. The worst problem is his room is a real mess, but I don't want to invade his area and clean it.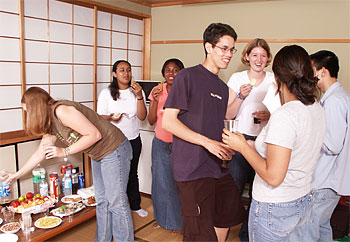 I got the idea of having a party the other day, because I've got a great room, and I've met some really good people at school. I asked the Sasakis and they said they didn't mind. I invited some friends over last Sat. evening. . . after promising that we'd keep things quiet, and wouldn't mess anything up. We really cleaned up, just like we said, too. It was great to be able to have a party.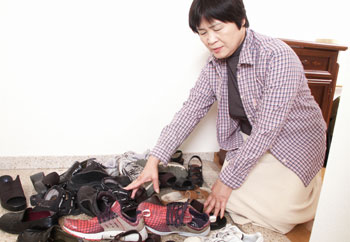 We were really upset about Peter wanting to have a party in his room. We tried to let him know every way we could, but he just went ahead. I wouldn't mind it if he had a party where we could meet his friends and that our boys could also come to, but I think this party made the family look bad in the neighborhood. We thought Peter would be more considerate of us. It seems that he is just using the family for his own convenience.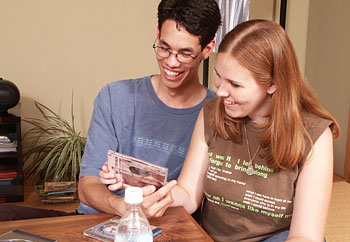 The party went even better than I expected. I met this great girl! The semester's over soon, and it'll be hard to see each other after we go back home, because her school's far from mine. So we get together a lot. Sometimes we go out, but often she comes over in the evening. We study together, or talk, and she always leaves by 9:00 because I don't want to make trouble for the Sasakis.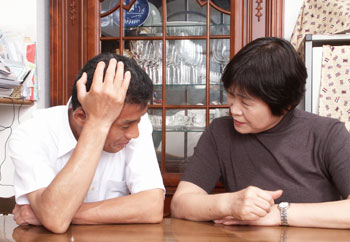 This is much worse than the times Peter brought friends to his room, or even when he had the party in his room. Peter's girlfriend is coming over all the time, and they are in his room constantly. This really sets a bad example for our boys. I think he should know such simple things and be more considerate of our family.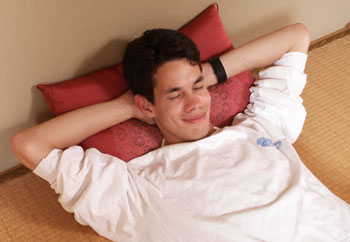 (In report to homestay program office) My host family has been a good experience. They did a lot of things for me, and made me feel like I was really "at home" in their house. I am really grateful for that. Except for one thing they complained about, I think things went okay, and they were pretty easy-going. I thought they were a bit distant but I guess that's what Japanese are like. I think it was a successful homestay.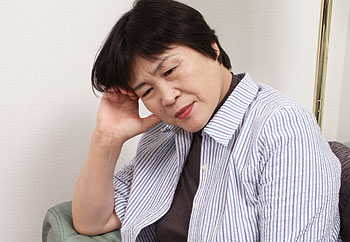 (In phone discussion with homestay coordinator, who is a friend) We are now thoroughly fed up with Peter. He came to Japan to study, but he ended up spending all his time with his foreign girlfriend, and his Japanese hasn't improved. He doesn't spend any time with the family, or help the boys with their English, and he doesn't even try to talk to us. We don't understand why he wanted to come to Japan. Even though we're fed up, there are only 3 weeks left, so we are just enduring the homestay until the time ends, because we made an agreement.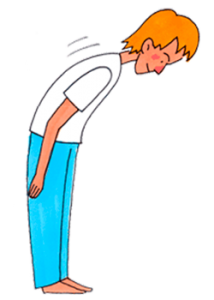 I think it was a successful homestay. I like Japan, and hope to come back someday. I hope I can do another homestay sometime.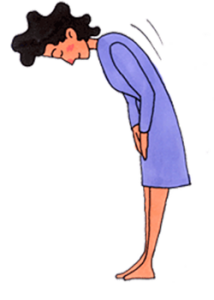 We were very relieved when Peter left. We don't plan on having another homestay student, nor any further contact with Peter. The homestay was a failure for us.